Merchant services must modernise to keep pace with an increasingly mobile and globalised society. Andy Rush, head of product (Europe) at Elavon, discusses how they can.
Merchant services are authorised financial services that allow a business to accept credit or debit card transactions, using online ordering or point-of-sale systems (POS).
As the world moves away from cash payments, payment providers must work out how they can best satisfy new demands.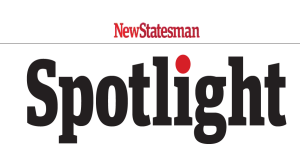 How close are we to a cashless society? 
We're certainly edging closer. The British Retail Consortium's Payments Survey for 2016 actually indicated that for the first time more than half of this country's transactions were carried out on card. The advent of contactless is a sign of the times. Retailers across all sectors are becoming increasingly conscious of this and they recognise that the speed at which they can deliver their services or sell their products is going to impact on their relationships with consumers.
It's perhaps more seamless in an online environment, but now the challenge is to try and deliver that at shop-level too. Payment processing, ideally, should be an afterthought.
How might fintech optimise payments made abroad?  
Companies and consumers want borderless payments. They want to be able to do that quickly and securely, wherever they are. Elavon uses an international payment processing platform that simplifies operations and saves time by providing cross-border, multi-currency capabilities.
The pan-European POS solution enables merchants to expand across borders and grow their business across the European region, whilst consolidating their payments relationships, all with one payment service provider, in more than 25 different languages.
I understand that the United Kingdom's decision to leave the European Union might conjure up some uncertainty, but the point of pan-European POS is to provide a one-stop-shop experience for our customers, regardless of where they are located or wish to trade. The terminal application can provide access to value-added services such as Dynamic Currency Conversion, and tax-free shopping as well as payment schemes such as Visa, MasterCard or AMEX, meaning businesses can accept more payments in more markets thus improving their bottom line.
It also streamlines processing and settlement, accelerated funding through next day settlement, makes reports and statements consistent from one country to the next.
How important is the ability to be mobile? 
It's incredibly important and Elavon recognises that. Poynt is a simple and powerful smart terminal device. It lets businesses see transactions and settlements in real time. SMEs don't necessarily have the time or resources to manage a lot of back-office activities; Poynt can help saddle that.
Poynt is accessible on the internet or in the form of a smartphone app, so customers can actually see their transactions on screen too. It's a truly mobile terminal with built in WiFi, broadband and optional 3G. Businesses can accept payments at a counter, in the aisle, at a table or wherever customers want to pay. It's got its own app marketplace built in, allowing businesses the ability to use many apps to suit their business needs. That offers order ahead functionality, employee check-in and other valuable services on the device.
The apps could allow an increase in card payments, footfall and, more importantly, a greater understanding of customer buying habits and preferences.
For more information, please visit:

About Elavon
Elavon Inc., is a processor of credit card transactions and a subsidiary of U.S. Bancorp. Elavon offers merchant processing in more than 30 countries and supports the payment needs of more than 1,000,000 merchant locations across the globe. Elavon is the 4th largest U.S. credit card processor and is a top six acquirer in the European marketplace.
For press enquiries please contact:
Agata Mlynarczyk on 07825 819304  / Agata.Mlynarczyk@elavon.com