There are encouraging signs that individuals with talent and ideas are thriving in senior roles within the payments and fintech industry - with Elavon playing an influential role.

It's no secret that the tech industry and the financial services world are both traditionally dominated by men. But over the past year, analysts looking at the fintech (financial technology) sector have noticed that positive changes are afoot.
"Historical barriers are less entrenched in financial technology, and women are taking full advantage of their chance to shine," noted Investment News [1]. Meanwhile, Bloomberg's industry-watchers observed: "Slowly but surely, women are changing fintech. Growing gender diversity, and more open conversations surrounding it, are having an impact on financial technology that's as fundamental as it is subtle" [2].
At Elavon, it's something we've noticed too. But, more than that, we've been encouraging and celebrating the ground-breaking achievements of female professionals within our industry today.
We're sponsoring the Women in Payments UK 2019 Symposium with its 'Disruptive Evolution' theme this month (28 March). Hannah Fitzsimons, our European Executive Vice President and General Manager Europe, will be presenting awards on the night. So it seemed an opportune moment to ask what it's like for women in leading roles within the fintech sector — and what advice would they give to inspire others to enter the industry? Three top professionals at Elavon have been glad to share their views.
Hannah Fitzsimons, European Executive Vice President and General Manager Europe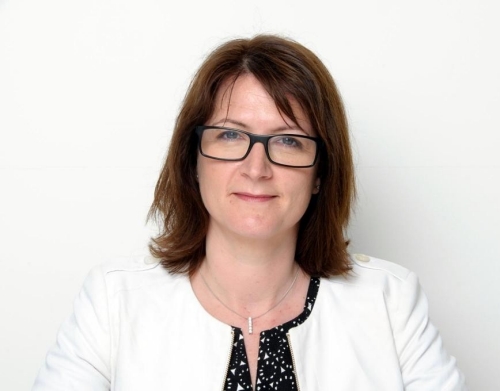 Hannah Fitzsimons has worked for Elavon for 14 years. Recently, she shared her unique insights with Forbes [3]: "I get very frustrated when I hear women ruling themselves out of the next opportunity before they have even considered it.
My advice is to take every opportunity that comes along when it happens, don't worry about tomorrow," Hannah told the website.
"It is crucial that women inspire, advise and mentor each other. I am a mentor for the Women in Payments Network who bring women together in cards and payments through networking events and workshops. Having supporters in the business, who are your allies and back you, is also a key ingredient to success particularly the higher up the ladder you go. Ensuring you have the right mentors inside and outside your business to guide you on your career path and give an alternative perspective."
Hannah also believes now's the perfect time for women to take more senior roles. 
"Unfortunately, in payments, there are still very few women in C-level positions," she told Forbes. "I am often still the only, or one of very few, women in the room at senior events or director meetings. Fintechs are helping to change the reputation of the financial services industry by employing more women at the top. The industry is becoming much more appealing to the next generation and I believe providing flexible working is the key to the progression of women in the workplace," Hannah told Forbes.
"The more that women are celebrated in the workplace the more it enhances confidence and makes other women more aware of the opportunities that are available. Moreover, our industry demands a curious and open mind-set, we can't afford to make assumptions because business and consumers needs and wants are changing. In my experience this is more often a natural strength for females in our industry and the conditions are ripe for acceleration of women into more senior roles."
Claire Halligan, Head of eCommerce at Elavon
Claire Halligan is urging women within the fintech industry to have more faith in themselves and what they say. "Since I began
in this industry, I have regularly found myself to be both the only woman and the youngest person in the meeting room," says Claire.
"Early in my career, this led me to doubt the validity of my own points, and often ended up in situations whereby I held my tongue, afraid to speak up, only for someone else to be applauded for raising the same point later in the meeting. However, I have been lucky to have had supportive, nurturing managers for most of my career, who mentored me and helped me to have confidence in my own ability. I sometimes find that women can be the ones afraid to speak up — it's important that we have more faith in ourselves and the value of our input.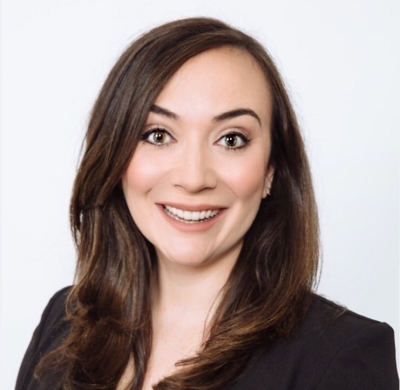 "The financial services industry still leans more towards male domination, particularly in senior roles. However, there is certainly a push towards celebrating female achievements in this industry and encouraging more women towards this sector, such as the Women in Finance, Women in Payments and Women in IT award ceremonies. It is particularly rewarding to work for a company
like Elavon, that not only has an inspiring female leader in Europe [Hannah], but also fosters an environment whereby the opinion of every person matters and is taken on board, regardless of sex, age, or role/seniority.

"Payments is an incredibly exciting area to be involved in – it moves at a rapid pace, particularly in the eCommerce world. No two days are the same, which is something I love. There are always innovative new products and solutions being launched on the market. Solutions are becoming more and more connected all the time – we are in the rise of frictionless commerce, both in store, online and via mobile devices."
Paula Keen, HR Director for Elavon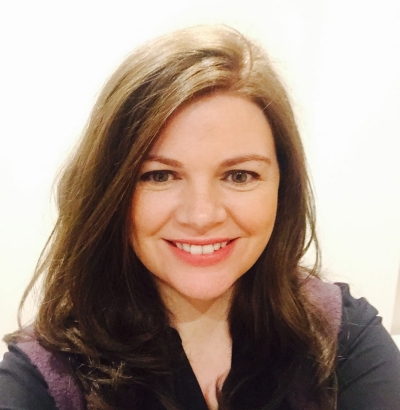 Paula Keen identifies the importance of role models for women who are starting out on careers in the sector. "The gender split in the financial services industry should mirror the wider society. So, clearly although much good work is being done, there is a lot more to be achieved," says Paula.
"Men have had centuries of achievement and networking in financial services. Women have attained senior management roles in shaping the industry only relatively recently. So it is important to listen to how they have achieved success so we can further shape the industry and develop products that serve all of our customers.
"Women who are considering a career in the payments industry, or who are at the start of their career, need to see role models and how people like them can fit in. We obviously must continue to support both men and women as they develop their careers in payment and fintech and it is important that financial services continues to change so all members of a diverse workforce can 'fit in'.
"This can only be achieved by all paths including education, legislation and cultural change. For both women and men there needs to be support for demands for flexible working options and also support for those seeking to have portfolio careers. Everyone needs support so they can develop their skills to meet new challenges as the sector innovates and changes. 

"We also clearly need the industry to ensure women are attracted to work in financial services and see a way they can develop their careers. It is vital we all develop ways to promote diversity and inclusion in the industry. This can only help the industry better serve all of our customers.
"Research has shown that diversity helps teams to make smarter decisions. A 2015 study by McKinsey found a correlation between companies in the top 25 per cent of ethnic and gender diversity — and above-average financial returns for the sector. The inclusion of a different perspective also works against the dangers of groupthink."
Paula has advice for other companies and HR managers when it comes to recruitment: "Hire first for competency, but second... rather than hire for cultural fit, companies should look to broaden their workforce by hiring for cultural contribution. Work out what is missing and hire to fill that gap. If we want to address the balance and make the workplace more inclusive, we need to take some brave actions."
Sources:
[1] 'Fintech one of few areas willing to give women a break' — Investment News (17 November, 2018)
[2] 'Slowly but surely, women are changing fintech' — Bloomberg Professional Services (3 May, 2018)
[3] 'The Leading Ladies Of Tech: What Can We Learn?' — Forbes (11 February, 2019)