Akita Somani is President of the European Women's Business Resource Group, on the UK Advisory Board of Women in Payments and Elavon Europe's Chief Administrative Officer. With a background in global banking and advising start-ups on strategy, Akita is one of our European leaders and shares an insight on what International Women's Day means in 2020.
#EachforEqual
International Women's Day is a global day celebrating the social, economic, cultural and political achievements of women - while also marking a call to action for accelerating gender equality. The first International Women's Day was back in 1911, supported by over one million people. Today, IWD belongs to all groups collectively everywhere; it is not country, group or organization specific. The IWD 2020 campaign theme #EachforEqual is drawn from a notion of 'Collective Individualism.'
In today's environment, a focus on driving diversity, equity and inclusion, is not just the right thing to do, it makes business sense. As the advances in technology assume a faster pace, virtual distributed teams become a reality, and the marketplace becomes more global than local, businesses need an evolving skillset, an inherent diversity of thought and experience to succeed in this new era. A truly inclusive world is one where we invite these diverse perspectives to the table, value and action those, despite our unconscious biases, and people receive equal rewards for equal work rather than an advantage because of gender, age, nationality or other background factors.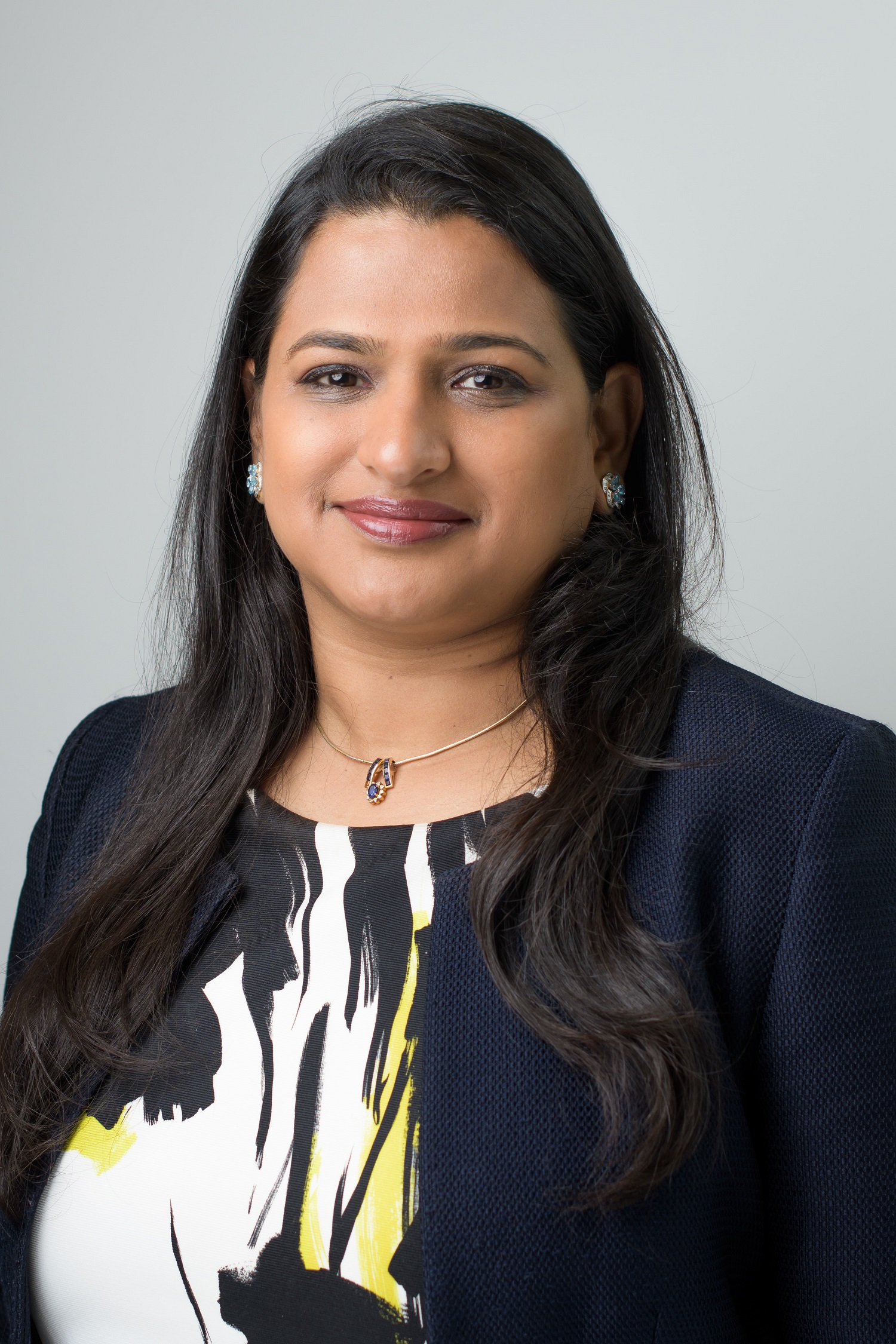 I grew up in two emerging markets: Nigeria and India, historically patriarchal societies. I was fortunate to have a family who, with education and exposure, developed a progressive mind-set. My brother and I always had equal opportunities. If anything, I possibly had greater encouragement and access to resources to secure a good education and pursue career options. Fast forward a few years, I have had the privilege of working across Asia, Europe, Middle East and Africa in global and regional roles, across multiple functions in large companies. How does this come about? It comes from sponsored and driven leaders who see potential and provide opportunities without discrimination, and constantly inspire us to conquer those feelings of self-doubt and take risks, which in most cases also yields rich rewards. Having worked across these different cultures and economic environments, I quickly learnt that being open to different perspectives leads to constant self-development and unprecedented innovation and thought leadership for the business with a collective powerhouse of ideas. My work has always been a central part of my existence and the best part is that I am able to balance it with a vibrant life outside work, with the flexibility that is becoming a norm in the modern day workplace.
At Elavon Europe, we live and breathe this culture of diversity, equity and inclusion. Not only is our leadership invested in this mantra, we can see it in the numbers: 49% of our employees in our European business are women and an increasing number of women are progressing to leadership positions, with our President, Hannah Fitzsimons, being a prime example of progressing through the ranks. We understand that in order to make different people successful, we need to invest in developing a wider range of skills and knowledge through our learning and development programs, and we constantly challenge ourselves to call out and overcome our unconscious bias. We also work on actively integrating these themes into talent and succession planning, especially towards building a balanced leadership pipeline. Rewards and recognition are transparent and linked to performance. In the last 12 months, we have pushed harder to drive recognition for women through industry awards to give an added boost and solid footing to feel confident about achievements and to aim higher. Recognising that a diverse workforce has different career ambitions and work-life needs, we provide flexible working conditions that enable everyone to make a valuable contribution to the business, whilst balancing life outside work. This in turn drives higher productivity, and a more engaged workforce, whilst truly enabling our employees to pursue their career development.
We believe that an equal world is an enabled world.
Celebrate women's achievement. Raise awareness against bias. Take action for equality. Collectively, we can make change happen. How will you help forge a gender equal world?
Let's all be #EachforEqual.