Elavon's new partnership with Mastercard will make digital payments even more convenient and secure.
Elavon and Mastercard are entering an agreement focused on making digital payments even more convenient and secure for consumers. Under the new deal, Elavon will offer the 'Pay by Bank' app to merchants in the UK, enabling people to make online payments for goods and services through their banking app, with payment coming directly from their bank accounts.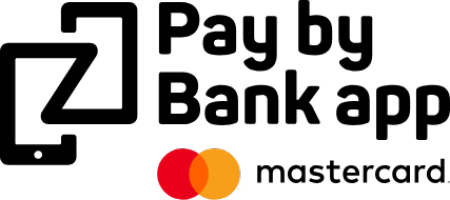 'Pay by Bank' app was created by Vocalink, a Mastercard company, and Elavon will help merchants integrate it into their checkout pages. This method of payment does not need a separate PIN, password or card number. Transactions take place in real time and shoppers can see their account balance before making the payment. Verification is handled by the consumer's own trusted bank app.
Elavon is committed to improving eCommerce and digital payments. In its research, Pocket Shoppers: eCommerce on the Move, Elavon identified that two-thirds of UK shoppers will abandon online transactions when the process is too difficult. The major sources of frustration range from being forced to repeat information (69%) to obligatory sign-up processes (54%) and limited payment options (41%). Elavon's partnership with Mastercard on 'Pay by Bank app' offers an innovative way of addressing these issues.
Elavon's customer base will widen the online retail acceptance footprint for 'Pay by Bank' app, as banks increasingly prepare to offer the service to their customers. This will allow Mastercard to diversify its business beyond its extensive card network. Mastercard's pilot trial saw consumers adopting the 'Pay by Bank' app at scale, with over a third of a million onboarded users.
Hannah Fitzsimons, Executive Vice President and General Manager, Europe at Elavon, said: "We're pleased to work closely with Mastercard to offer more payment choices for both consumers and merchants. This feature is part of our wider strategy to invest in new technology and extend our capabilities. As the world of global payments continually evolves, Elavon is at the forefront of supporting fast and secure alternative payment methods."
Jon Wood, Chief Commercial Officer for 'Pay by Bank' app, said: "This will have a big impact on payments, bringing benefits to consumers, retailers and banks. In particular, 'Pay by Bank' app is set to shape the future of digital commerce, as more banks and merchants offer this as a payment option to millions. We remain committed to transforming the payments landscape with this fast, secure and convenient new way to pay. Elavon provides a big piece of the acquiring landscape and is a further boost for the infrastructure we are building."
About Elavon
Elavon is a leading global payments company with more than 4,300 employees and operations in 10 countries. A subsidiary of U.S. Bancorp (NYSE:USB), Elavon provides businesses with the technology needed to accept payments from customers, whether they are shopping in stores, at home or on the go. Its platform is distinctive in that it is common across countries, making it easier for businesses to get their payment system up and running quickly and securely.
Elavon Financial Services DAC, trading as Elavon Merchant Services is authorised by Central Bank of Ireland and the Prudential Regulation Authority and subject to limited regulation by the Financial Conduct Authority and Prudential Regulation Authority. Details about the extent of our authorisation and regulation by the Prudential Regulation Authority, and regulation by the Financial Conduct Authority are available from us on request.
About U.S. Bank
U.S. Bancorp with 74,000 employees and $461 billion in assets as of June 30, 2018, is the parent company of U.S. Bank, the fifth-largest commercial bank in the United States. U.S. Bank is committed to serving its millions of retail, business, wealth management, payment, commercial and corporate, and investment services customers across the country and around the world as a trusted financial partner, a commitment recognized by the Ethisphere Institute naming the bank a 2018 World's Most Ethical Company.
Visit U.S. Bank and Elavon online or follow on social media to stay up to date with company news.
About Mastercard
Mastercard (NYSE: MA), www.mastercard.com, is a technology company in the global payments industry.  Our global payments processing network connects consumers, financial institutions, merchants, governments and businesses in more than 210 countries and territories.  Mastercard products and solutions make everyday commerce activities – such as shopping, traveling, running a business and managing finances – easier, more secure and more efficient for everyone. Follow us on Twitter @MastercardNews, join the discussion on the Beyond the Transaction Blog and subscribe for the latest news on the