Richard Wilkins has almost 25 years of experience in risk governance, strategy and exposure in retail and commercial environments. As Head of Credit at Elavon Europe, he outlines five things to consider if your business finds itself facing local restrictions.
The government's initial nationwide restrictions lasted for months. Everyone and every business was facing the same crisis and changes at the same time. If local restrictions are imposed, that may not be the case and might put you at a competitive disadvantage. So do you have a Payments Plan B? 
Don't panic. Talk
"It seems instinctive to protect cashflow and cancel all outgoings if you're plunged into effective closure. But that could lead to complications when restrictions change or lift," warns Richard.
"Cancelling contracts and direct debits could see you spending in ways you didn't plan – such as bank charges when they bounce or are returned, and other companies relying on your business will give chase for what they're owed. Remember you were in a contract and they too may need it to keep going.
"Let's talk about what we know in the context of what we see at Elavon. Take, for instance, the idea of cancelling your payments processing. It effectively shuts down your merchant account. If outstanding invoices aren't paid, or your customers then seek refunds or start chargebacks, resulting liabilities may be registered with the card brands such as Visa and Mastercard. All of that could result in future merchant account applications being declined, and what then when you want to restart taking payments?
"The appetite for risk is changing. Some business types are considered higher risk now than they were before, so you may not find it as easy – or quick – to find a new provider. Costs could be higher and contract terms may be tougher, particularly if you defaulted on or closed a previous merchant account.
"It's always better to have an honest and open talk to your provider in the first instance. At Elavon, we work with businesses ranging from global conglomerates to sole traders, we look at situations on a case-by-case basis to see if and how we can help."
Adapt your business. Temporarily
"Could your business operate in another way that works with the new restrictions, even if that means changing the way you operate in the short-term and quickly?" says Richard.
"Can you make sales and take payments over the phone, for instance, kerbside or online? We support ways to accept payments via text, emails or webchat; on the phone or wireless on-the-go as well as the more traditional idea of eCommerce through a website. 
"During the pandemic, the changes we made for pharmacies, supermarkets and businesses providing crucial services were made at lightning quick speeds. Pivoting may be less complicated than you'd imagine."
Here are just a few examples of ways we have helped some of our customers: Costcutters, Making Music and Lupton's Butcher.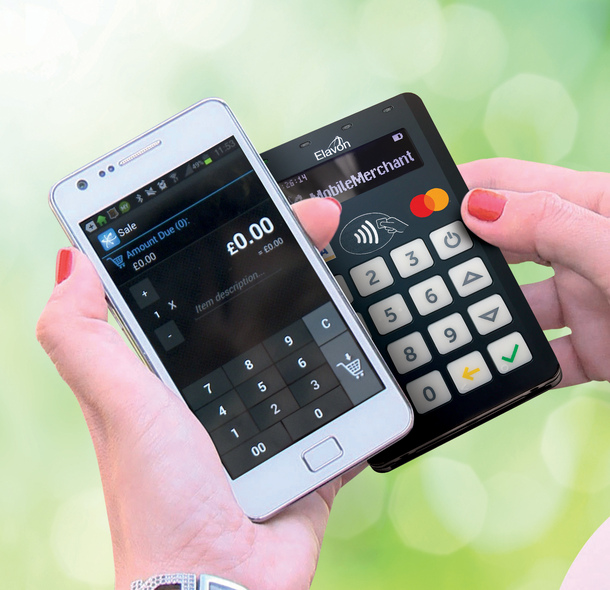 Be sure your financials stack up
"More companies than you might imagine are in business despite their cash flow management being an utter mess," says Richard, "but as they scale-up, so too can the flaws in their foundations. Few thrive, and even fewer survive when a crisis hits."
"Check that you understand where you cash flow is really coming from? Do you know when you're getting paid by those you do business with? Have you made clear the terms of your payments - when you expect payment and by which means? If you need to change those terms, for a situation like this, can you? Who in your company will do it? Who do you need to communicate it to? And are you prepared to seek and pay for legal advice before you make such changes, if necessary?
"This self-awareness and honesty is crucial to work out what your strategy should be", says Richard.
"The pandemic took every businesses by surprise, and a disturbing number are emerging and realising they're now so-called 'zombie businesses' - seemingly alive and running, able to cover day-to-day running costs and service their debt interest but not their actual debt, yet the cash-flow and books show they're underwater and effectively like the 'living dead'."
Evolve your business for the long term
"Much like adapting in the short-term by pivoting your business and payments, this involves taking time to reassess how your operating model fits your customers' needs and the way you accept payments for long-term resilience," says Richard.
"'Cash displacement' is a concept that's become widely apparent in the times we now find ourselves in. Many businesses consider cash a hassle - costly to process, seemingly unhygienic and there's the security implications of keeping notes and coins on site.
"Businesses that moved away from it – even if not by choice – have told us queues at the check-out moving more quickly, reconciliation and accounting is easier than ever before with digital data and receipts, and their customers are welcoming the convenience.  All aided further by higher contactless limits for those with contactless enabled terminals.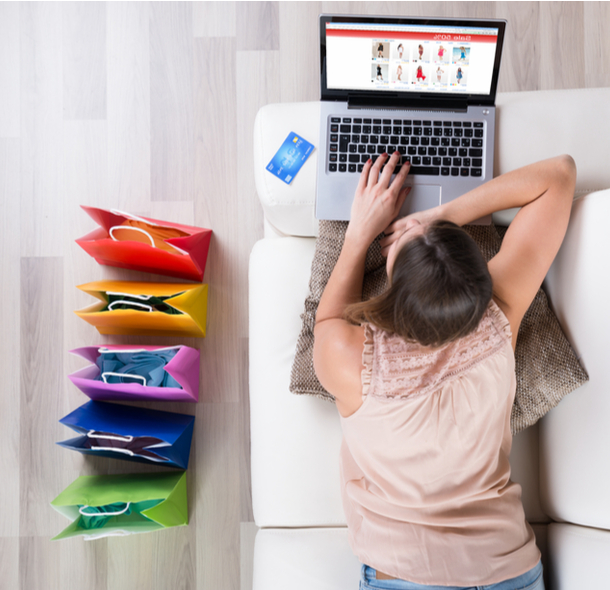 "Using cash online has obviously never been an option! But businesses with a range of options to fall back on fared better as restrictions evolved and market trends changed, such as increases in activity and spending online.
"So consider what we've learned from the pandemic. Knowing what you know now, if you were starting your business in this climate how would you do things differently? Is being online more important than it was before? Can you take orders a different way and accept payments for sales in a more robust and future-proofed method?
"Payments providers have been quick to adapt. Options you may not have explored before may be more useful to you now then you previously considered.
"At Elavon, we can help you adjust so you can take payments in new ways."
Practical steps for your customers and staff at point-of-sale
"Masks, sanitisers, aprons and other personal protective equipment for you and your staff costs. Have you worked that into your business model, and can you be sure you can source it when you need it?

"If restrictions mean you need to reduce your capacity or the way you work with customers, can you absorb that into your cost model? And for how long?
"To maintain hygiene standards, do you and your staff know how to keep your card machines clean? We have issued advice in English, Polish and German. If you've had to turn off your machine for any prolonged length of time, see our guide on how to make sure you reboot it smoothly and that you've installed the any updates you've missed while it was offline.
"In short, talking is the best way to navigate out of this," says Richard. "Those businesses that have been open, honest and talked to all areas of their business – inside and out, from customers to suppliers, creditors to partners – have the clearest view on what's happening and the best chance to adapt.
"Burying your head in the sand and hoping for the best doesn't work. When you're responsive, communicative and tackling an issue head on it's always easier to find a way through."