When coronavirus hit, we moved our operations from five core hubs to almost 700 homes, in a matter of days. All the while maintaining security and service standards – including technical and customer support in a dozen languages.
Here's what the leaders of our operations team learned during that time. Insight, which may be useful to you and your business.
Ditch the hierarchy and listen
Linda Hand has lived in eight countries and now, as senior vice president, leads Elavon Europe's Operations division, working from Madrid.
"Two key learnings came out of the pandemic for me," says Linda. "Firstly, listen to your customers so you can place services where the real demands and needs are. Not just through Net Evaluation Scores and Net Promoter Scores, but also what they're saying on social media, in emails and to customer services on the phone.
"Secondly, which also helps with the first: forget the management hierarchy and skip levels. Reach out to all those you work with, drop the formality and let your team know you understand their challenges and listen to them too."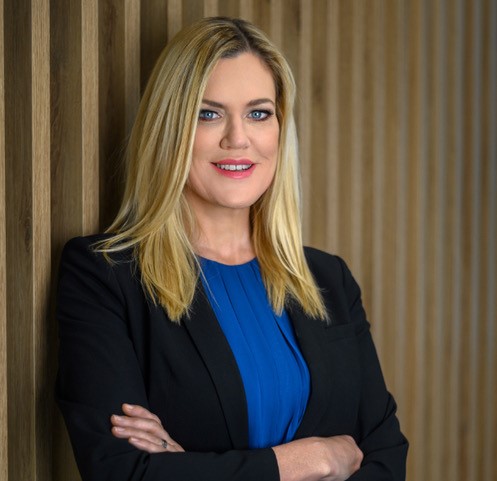 Change and learn
Michal Podhajny leads Elavon Europe's Master File Management & Payment Exceptions team from Warsaw, having worked in a range of roles across the company since 2008.
"I learn something every day in this business and am grateful for the chance to constantly grow," says Michal. "While these times have been tough, they have helped us learn more about ourselves as individuals and teams too.
"Embracing new technologies also helps. From the cameras on our laptops we previously resisted that now bring us together when we have to be apart, to the digital tools that help me capture notes in ways I can store and share more easily than pen and paper. Digital efficiencies make life that little bit easier and allow time for connection."
Develop and retain your team
Margaret Garrett has been with Elavon Europe since 2002, starting in Finance before finding her niche leading our customer-facing departments.
"One of Elavon's greatest strengths is the opportunities it gives you to develop your career," says Margaret. "That helps build internal networks, gain confidence in your work and team mates, and engenders loyalty. This means our investment in people stays within the business.
"From all of this, and when we began to see the impact of Covid-19, it enabled me to link in with Elavon's greater network and leverage all those relationships I've built over the years. We came together as a team, irrespective of department or reporting line, to face our challenges together.
"The greatest outcome I have experienced through Covid was that, as a company, we all had a shared goal to keep our staff safe and be there for our customers. With this focus, we really have achieved great things."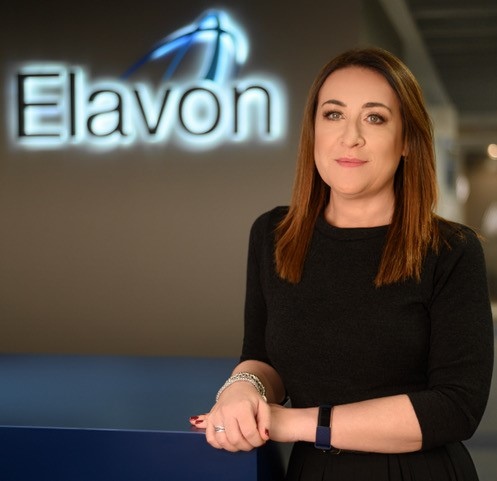 Recognise the value of communication
Pawel Jakubas has worked in at least seven different areas of Elavon Europe's operations since 2007.
"As the head of our Warsaw site, I'm responsible for communication on site, facilities, employee engagement, staff development and business continuity planning," says Pawel.
"During the pandemic, acting swiftly was vital but, at the same time it was crucial to stop, think and plan, to make sure decisions are coordinated and properly communicated at the same time.
"We weren't afraid to redirect resources to create a dedicated crisis communications team during this time to steer employees on the most critical and impactful decisions."
Talk openly
Anna Kulagowska is the Chief of Staff for our Operations Team and has more than a decade of experience managing multi-lingual operations across Elavon Europe. Anna also leads our Madrid site, which in 2019 was named a Great Place to Work.
"Elavon was advanced in our readiness to implement remote working," says Anna. "Friday, 13 March was the last day we were in our Madrid office. Colleagues I talked to after we moved to our homes, said they were relieved and grateful their safety was a priority.
"We turned our monthly site meeting into a virtual 'breakout' over tapas, with everyone providing their own food. Attendance is very high and everyone values the chance to chat informally.
"The meetings are a great way to keep us all connected. Nevertheless, we're all looking forward to the day we can meet face to face again."
Be human
Doug Dineen has been leading Elavon Europe's Partner Operations out of Warsaw since 2019, so when the pandemic took a hold he had been with the business less than a year.
"It was instinctive to have a heart, and recognise everyone is facing a difficult situation," says Doug.
"We have business needs, but we genuinely cared what everyone was facing, be they our staff, our customers or our partners.
"In a corporate environment it's easy to image there's no room for the 'personal'. Issues from home normally don't enter the workplace. But our primary reaction here was acknowledging the personal circumstances everyone was facing.
"Hearing kids or dogs in the background on team calls was something to almost celebrate and remind us of 'normal life'. We could then focus on the more extreme distractions of businesses and customers not trading or facing the prospect that they may go out of business.
"That drove the right behaviours wth Elavon – a drive to support our customers, and to help our staff adjust to working from home. We've always considered our team's mental health and wellbeing, but now it wasn't a consideration – it was at the forefront, and rightly so."
Pull together
Maeve Mordaunt was leading our Premier team support services in Arklow when the pandemic hit. "We had to find solutions to issues we'd never had before, putting processes together and communicating regularly to establish if these processes were working and if not, why not. It was important to stay calm, patient and remember everyone had the same goal and wanted the same thing.
"We did not have the luxury of time, as issues were coming to us all at once. There was no option to say 'this is not my area'. We learned, talked and made it our 'area' to support one another."
As the situation evolved, Maeve's role has too to become Change Manager for our European operations.
"My learning in this time, was the importance of recognising people and their work – and that was a real joy. So many people's actions and attitudes stood out. They worked at a frantic pace and pulled together to find solutions. Picking up the phone and saying thank you or sending a note of gratitude made a big difference.
"When people were struggling, these little things – that are always important – became almost the most important thing to keep teams engaged, motivated and aware they're valued."