How much deeper will technology embed itself within consumers' lives? And what might UK businesses miss if they get carried away with digital transformations? 

Most of us embrace new technology if it saves us time — especially those frustrating moments spent in queues. For coffee lovers, Starbucks has already been testing a way to place orders and pay through voice recognition on mobile phones, so everything is frothed up and ready when you arrive [1].
We also love giving orders. The UK smart speaker sector is booming, having grown 98.6% in the past year — and is on track to reach 12.6 million users in 2019 [2].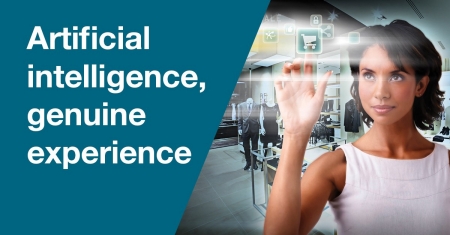 And there's more innovation appearing, the world over. For example, researchers in the US found that 55% of retailers intend to use artificial intelligence to improve customer service in the following three years [3].

But is there a risk that UK stores, hotels, restaurants and other businesses could get so obsessed with tech — for its own sake — that gimmicks abound, money-saving measures come first, and genuine 'human' needs get forgotten?
How can companies counter this? We put three questions to Kevin Salaman, Head of Global eCommerce at Elavon.
Q1: It's easy for new tech to end up being cold and impersonal. How do you think small and medium-sized businesses in the UK can ensure they keep customers at the heart of transformation?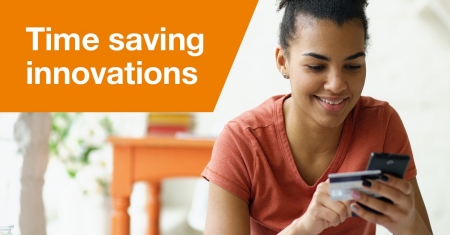 KS: I'm a big fan of Under Armour. For me, they prove that there's still a place for great brands that integrate themselves into people's everyday lifestyles. Their strategy might be data driven, but the experience they deliver is far more personal. As a result, they've moved from being a clothing manufacturer to a true omnichannel lifestyle brand, and that's why I'm now loyal to them.
They talk to me regularly through email and in-app. They constantly reassure me that I'm buying a great product, which is helping my performance, priced well from people who understand me.
People are familiar with next-day delivery. But another innovation that meets a human need is 'try before you buy'. This works really well for websites that you're unfamiliar with. For example, when you've found a retailer with a product you really want at a price lower than anywhere else. It means you can take delivery and check out the authenticity or quality of the product before deciding whether to buy and pay.
This gives consumers the option to say 'no' before they've parted with any money, rather than haggle about refunds afterwards. It's a way for consumers to authenticate brands and retailers – an added layer of protection.
Q2: What can UK businesses do to merge their online and offline customer experience? After all, it's predicted that physical stores will offer a much more digital experience in 2019 [4].
KS: Delivering complementary online and offline shopping experiences is key to survival today. If you're shopping in a high-end fashion store you expect help, advice, service. Using smart cameras, online personal shopping, chat and AI to project the in-store experience into an online space can add value to their overall customer proposition.
The bit that's difficult here is recognising consumers – they need to know 'who I am' so the targeted messaging I expect online can be deployed offline. What if I signal or scan in with my phone on arrival, letting them know I'm there and bringing my smartphone into play as a value adding communication tool?
Website navigation is so important – for example, having a website broken into gift categories. Choosing a present for my teenage niece – left alone, I have no doubt I'll get it wrong, but if I think the retailer uses its data and algorithms to show me what most 14-year-old girls are buying (or what others are buying for them) then I feel more confident that I won't mess up.
One interesting question in retailing today is how much choice consumers actually want, especially from a brand we trust. Walk into Tesco and you're faced with endless brands and choice, but walk into Aldi and you have no choices, just one option for each product. If you trust in a retailer's strategy and what they stand for, then sometimes having no choice makes life easier. That's true online too – when a retailer knows you well enough, they can direct you to the right product quickly without presenting you with too many options.
Q3: Which technology-driven service developments are making you smile?
KS: When I go to London to watch Chelsea, I park in the same place each time. I open a mobile app and I arrange for someone to fill up my car with fuel, so I don't have to find a garage on the way home. Very easy, pretty cool but still not perfect. I still have to ask before anything happens, but in the future I shouldn't need to be involved. Why wouldn't my car tell the app that it needs fuel? And release the fuel cap. And the funds move from my bank account to the fuel provider. An intelligent conversation between my car and a fuel provider —nothing to do with me. That's not the future, or millennial territory. That's just me doing Internet of Things stuff at the football.
When we focus on understanding needs and removing barriers we can create things that impact consumers and encourage adoption. In payments for example, pay at table has been 'emerging' for years, aiming to solve a genuine problem for restaurants (let me feed more customers in less time) and consumers (I want to pay and leave when I'm ready). However consumers feel uncomfortable about the possibility they're seen to be doing a runner, and serving staff are nervous about letting them leave unchallenged. A new device, which sits on table, and changes from red to green when payment has been exchanged, changes all of that and gives everyone the confidence they need.
So to sum things up ... true digital transformations need to solve human problems entirely, rather than innovation that means well but only half delivers. Transformation should always be about answering human needs for things like greater choice, control and convenience — whether it's introduced online, at your premises, or ideally at both. If this happens, then UK companies and their customers can look forward to exciting times ahead.
Sources:
[1] Starbucks Korea Debuts Voice Ordering through Samsung's Bixby' - Starbucks, April 3, 2018
[2] 'Amazon Echo dominates UK smart speaker market' - Retail Technology Innovation Hub, December 20, 2018
[3] '55% of Retailers Plan to Utilize Artificial Intelligence (AI) to Improve Customer Service within Three Years' - BRP, September 27, 2018
[4] 'IGD predicts retail trends for 2019' - Talking Retail, November 26, 2018