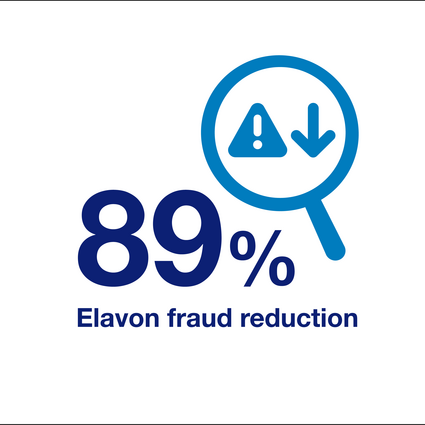 The roll out was phased between 2019 and 2022 with groups of countries implementing the regulations at different times. Poland, Spain, Sweden and Norway were among the first group of 21 nations to implement SCA in December 2020. Ireland, Germany and Denmark were among the second wave of nations to go live throughout 2021, followed, finally, by the UK in March 2022. 

That time frame, of course, coincided with a global pandemic that effectively took out of action two of the sectors with the most prolific fraud issues - retail and hospitality.
While we can't yet strip out the pandemic effect within those figures, comparing ecommerce fraud rates from before the first nations implemented SCA to those after the final one, shows a consistent and stark trend of improvement.

"PSD2 was a foundational piece and long overdue," says Russell Green who was customer-facing on the Elavon PSD2 project team and aligned to the Travel and Hospitality Taskforce with the UK Finance Group. "It was the biggest change in payments in the last 10 years, and very successful in terms of vision and collaboration and the breadth of people within the payments ecosystem who had a voice.

"Fraud levels dropped significantly. Now, is that solely regulation? Or regulation and the impact of Covid? We saw a sudden reduction in face-to-face transactions, people weren't able to buy in traditional forums so we saw double-digit growth in ecommerce, all this just as the new security protocols were introduced. Volumes went in one direction while fraud went in the other, so the difference may look even more incredible than it may have in more typical times," says Russell.

*Source: Elavon fraud rates including non-3DS ecommerce transactions Q3,2019-Q1,2022.